Two years ago, the Chinese authorities adopted a strategy called Made in China 2025, which aimed to make the country the world's foremost technological leader and is much more than just a fresh industrial policy.
New Industrial Revolution
The main goal of the strategy is to shift Chinese priorities: instead of "assembling in China", the policy aims to "build in China" – and build based on Chinese patents, inventions and ideas, rather than those imported from abroad and skilfully adapted.
The policy also expects to increase the use of domestic components in production to 40% by the year 2020 and as high as 70% by 2025. In other words, those who are innovative and file patents will benefit enormously.
China also aims to tighten property laws for small and medium-sized enterprises, which are widely known for copyright infringements.In March 2017, the EU Chamber of Commerce expressed its concern that the new Chinese strategy would give special rights to Chinese producers.
The Chinese authorities simply ignored the criticism and ploughed on with the policy. Prime Minister Li Keqiang said in February that there are now as many as 20 departments within the Chinese government dedicated to the Made in China 2025 policy.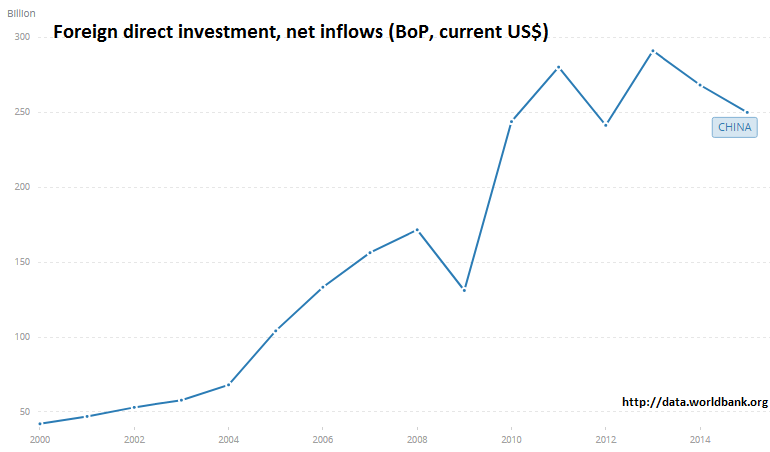 Financing
According to a thorough analysis by Mizuho Bank, the creation of special government funds, tax relief and facilitation for the cooperation of large state conglomerates with the private sector will facilitate the financing of all projects.
In addition, enormous resources are devoted to specialist training and human resources development (including special scholarships in the best universities, research and industrial centres in the world). According to Chinese data, R&D expenses increased from 1% (2005) to almost 3%. International data suggests expenditure of 2.1-2.2% of GDP, which still indicates high growth dynamics.
It is the boastful expansion. After 2010, the rate of growth of China's high technology industry amounted to 15.8% every year. Premier Li Keqiang gives the impression that even greater acceleration is to be expected.
Possible Setbacks
The Made in China 2025 strategy will have a huge impact on the internal situation in China as well as the international markets.  It is believed that under this strategy China will have at least few competitive centres. No one knows if they will limit themselves to selected industries, as the current strategy assumes, or if they will choose to deepen modernization and innovation throughout the economy.
There are, however, serious barriers to implementing the strategy. The lack of a sufficient number of experienced technicians and engineers that are open to experimental practices and able to take on new tasks and challenges. Acutely aware of this, China is allocating a huge number of resources to training, internships and the development of human capital.
This strategy will dramatically increase the global competitiveness of key Chinese companies that are targeting the most critical industrial areas of the future.
Source: themarketmogul.com